No positions currently available.
At present, there are no available job openings. However, we maintain a database of CVs for future staffing needs.
If you are interested in the graphic design, web development, and printing industries, please fill out our application form.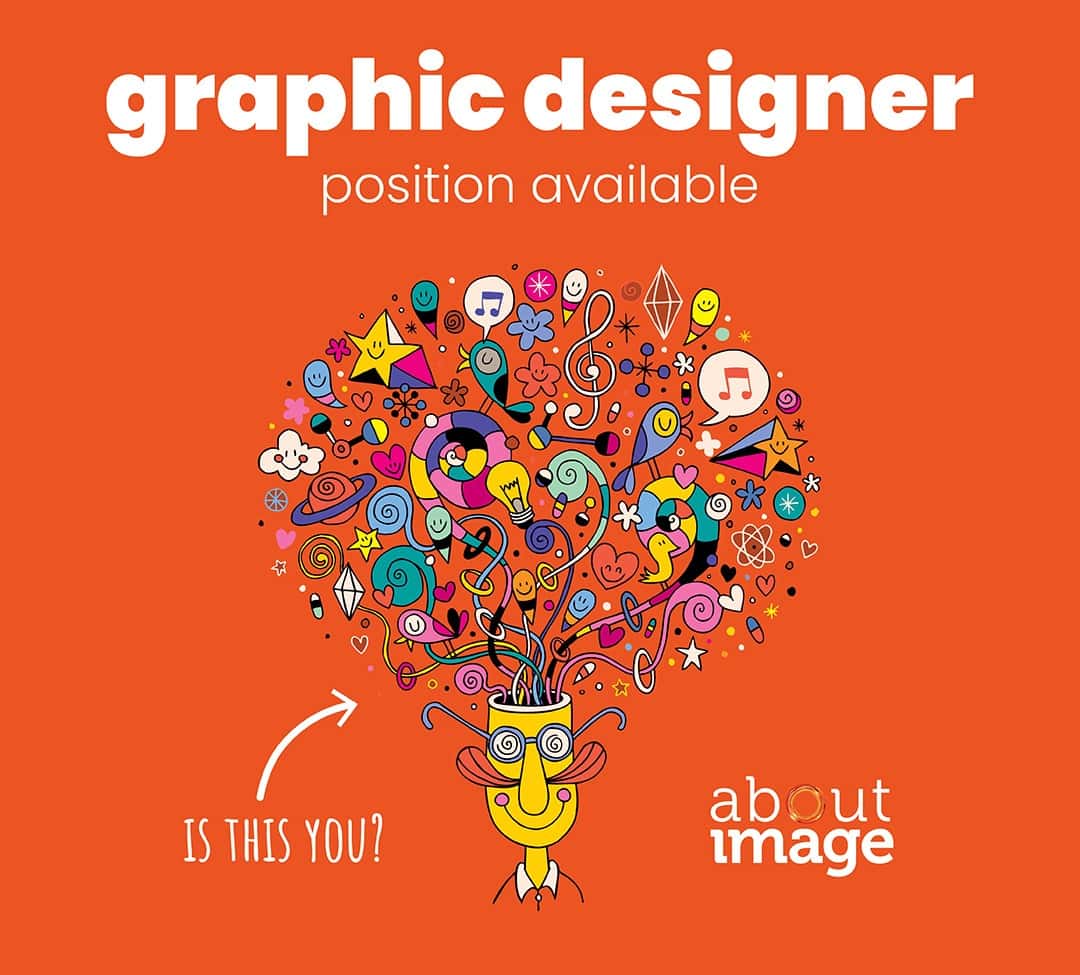 Job Description
Position Title: Graphic Design / Print Production
Reports To: Art Director (Jade Morgan)
Contract Type: Standard Employee Agreement
Hours: 30-40 hours per week. Monday – Friday
Applications are to be submitted before: 31 January 2023

Applications can also be delivered to our office: 215 Courtenay Street, New Plymouth.
About Image is a graphic, print and web design company with a strong focus on marketing and advertising. Since 2001, the company has taken pride in its innovative designs, outstanding customer service and in the quality of products and services it delivers.
About Image has an opportunity for a proven and talented Graphic Designer to work with our multi-talented team to deliver on a diverse range of projects, products and services.


Key accountabilities Graphic Design:
Provide accurate, attractive graphic designs to clients.
Be able to prove a high level of creativity.
Must be proficient in Adobe In-Design and the Adobe suite of products.
Must have a very good understanding of current social media platforms.
Produce marketing copy and creative for newsletters and social media posts.
Provide quality service to customers through the provision of accurate and timely feedback on job progress, delays, and completion.
Ensure all designs are compliant with local body bylaws and copyright.
Ensure profitability on quoted work to agreed minimum margins and quality control.
To work independently and also support other team members.
To actively recruit new clients and support existing clients to their satisfaction.
To undertake other such duties as may be reasonably be asked of you by the employer.


Key accountabilities Print Production:
A production assistant is employed on an as needed basis however from time to time you will be required to:
Process and impose files to be printed.
Produce and finish, printed material. Including printing, scoring, folding, guillotining, sorting, collating, numbering, stapling and packaging.
Meet all print deadlines, giving realistic timelines to clients for required products.
Assist with quotations, by providing information to the administrator.
To be efficient and knowledgeable in printer capabilities for production (on -site training will be given).
Follow up all sign off sheets and job completion phone calls.
Ensure job sheets and quotes are relayed to administration.
Monitor rejects.


General Attributes:
Be a team player with great customer service and attention to detail.
Maintain company confidentiality and commercial sensitivity.
Excellent communication skills and attention to detail.
Work with a close-knit team and be a team player.
Internet savvy.
Have very accurate level of literacy.
Be familiar with current design and marketing trends.