Lydia Radich – New Plymouth Physiotherapy
Chris Gawler – Taranaki Rugby
Terry Parkes – Nice Hotel
Maggie Radich – New PLymouth Nutrition
The WITT Taranaki Science and Technology Fair is absolutely blown away with the outstanding customer service, support and expertise generously provided by About Image.
We, the WITT Taranaki Science and Technology Fair Committee, were looking to enhance our website to a higher quality and professional standard for the upcoming 2022 Science Fair Competition. It didn't take long to find out that About Image was a highly reputable boutique web and graphic design agency within the Taranaki Region.
As soon as we made contact, we understood why! Jenny, their customer service superstar, was warm, encouraging and had a "relationship first" mentality, which was something we were seeking. Jenny explained that About Image would be there to support us every step of the way, and that their service would be completely tailored to our needs.
Furthermore, the WITT Taranaki Science and Technology Fair Committee were so fortunate as to receive sponsorship from About Image, again showing their heart for our local community, and their shared goal of inspiring our future scientists, innovators and inventors.
It wasn't until Jade, our amazing web designer, started to get the website ready to go live, that we truly realised what made About Image such a special company. Not only did Jade go the extra mile, but his constant positive communication and professional advice was invaluable. The initiative that he took with the tiny details, and the time he spent investigating the best designs meant that our website became one that we were so proud to present to the 60+ schools within our Taranaki region.
We cannot express in words how grateful we are to About Image, and how fortunate we are to be working with a company that cares so much about our community. We look forward to continuing to grow in our working relationship with About Image, and we can't wait to see how our website continues to evolve and grow with our fair!
About Image – Thank you, so much.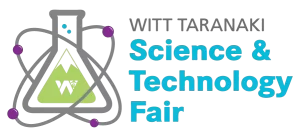 Abi Knauf
Taranaki Science & Technology Fair
We approached About Image about building a new website for us to help reflect the changes within our business. I was impressed with the concept Jade came up with us and felt he really understood what we were after. Jade made the process really easy and we are very happy with the new website
Brad Craig
La Nuova
About Image was recommended to me by another web design business in New Plymouth. My old website was very dated and there were many glitches and faults that I had been wanting to fix for a long time. Shane from About Image visited me on site to get an idea of what I was looking for in terms of design and functionality, and within 3 weeks I had a brand new fully functional WordPress website.
The new website is easy to navigate around, is visually engaging and appealing, and incorporates new payment and shipping integrations that I previously could not have used.
I instantly saw an increase in online business resulting from the new website and this has continued over the subsequent month. Customers have been extremely positive with their feedback about the new website, and they are enjoying the new payment options available to them and the ease with which they can now find what they are looking for.
I found About Image to be completely professional and very fast to implement whatever ideas I had and solve any issues that arose. About Image were extremely cost effective and I couldn't be happier with the outcomes achieved.
Mark Thomas
VINYL COUNTDOWN
About Image is a fantastic company to deal with. They are super helpful through any design process, and keep communication levels to the highest standard. We have dealt with the team over many years and found them to be continually innovating and moving with the ever changing landscape of their industry.
To top this off, the company is hugely community focused, designing, supporting, sponsoring, and helping in every which way they can.
If you want to work with an awesome local company that will help you stand out and succeed in your area of business, you cant go wrong with these guys. Make contact, you'll be glad you did.

Kris Rasmussen
PROFESSIONALS REAL ESTATE
We were a new start-up company and wanted to get a graphic design company that connected with us, the image we wanted to emulate and create something that really worked for us and our customers.

We approached three different companies and About Image really delivered everything we required in development of our logo, branding and where we wanted to go. We have been using About Image for well over a year now and have found their team to be very creative, diligent and in tune with our product and brand.

The service from About Image has been very good. They are extremely helpful and turn around work very quickly and to a high standard.
We would recommend About Image and would be happy for people to talk to us about our great experience. 

Ash Peters
TEXAS BBQ FOODS
Jade and the team at About Image are fantastic to work with.

They are creative, professional and deliver a quality end product every time. No job is too big or too small. You guys are awesome!!!

Lydia Radich
NEW PLYMOUTH PHYSIOTHERAPY
About Image has worked closely with Crowded House for many years, they created our first website and have been an integral part of upgrades since. Each time they bring new concepts and modern design to help us stand out amongst the crowd.

They also take care of all our design and print throughout all six of our establishments (Crowded House, The Mayfair, Westside Grille, Stumble Inn, Butlers Reef and KDJ Catering).

The team at About Image always fit our work in no matter how busy they are, and their products and customer service in our opinion is outstanding, we highly recommend them.

Doc Van Praagh
CROWDED HOUSE / KDJ CATERING
It was a pleasure to work with Jenny and the About Image team who helped me through the process of building my new website.

They were responsive and helpful and the project was completed on time and to budget. 

Mike Kinnell
KINNELL & CO.