Texas BBQ Foods
SMOKING GOOD!
Texas BBQ Foods is a family owned Taranaki business that started out as a hobby and labour of love. Ash was working in Texas when he became hooked on the smoky flavours and succulent, juicy texture of slow-cooked Texas BBQ. Returning home, he started smoking and slow cooking Texas BBQ for family and friends, using quality meats, traditional techniques and hard woods bought in from Texas to maintain authenticity.
Everyone agreed that it was so good that it had to be shared with the rest of New Zealand.
Ash's passion for traditional Texas BBQ has ensured that all his products are low in salt, very nutritious, and naturally delicious. Just the way it's meant to be.
Website design & development
Self-editable CMS
Copywriting / web writing services
SEO services
Google Analytics integration
Domain management
Web hosting
Professional photography services
E-Commerce - shopping cart
Video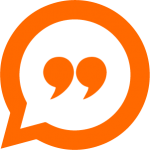 We were a new start-up company and wanted to get a graphic design company that connected with us, the image we wanted to emulate and create something that really worked for us and our customers.
We approached three different companies and About Image really delivered everything we required in development of our logo, branding and where we wanted to go. We have been using About Image for well over a year now and have found their team to be very creative, diligent and in tune with our product and brand.
The service from About Image has been very good. They are extremely helpful and turn around work very quickly and to a high standard.
We would recommend About Image and would be happy for people to talk to us about our great experience.
Ash Peters
Owner