Taranaki Science Fair
Since 1983, year 7-13 students compete each year in the Taranaki Science & Technology Fair. More than 60 schools are eligible from all over Taranaki to participate in this 3 day event. The science fair provides students the opportunity to solve real life problems via their innovative ideas and projects.
During this event many amazing prizes are awarded for winning projects in each category.
Website design & development
Self-editable CMS
Copywriting / web writing services
SEO services
Google Analytics integration
Domain management
Web hosting
Blog / news / posts integration
Photogallery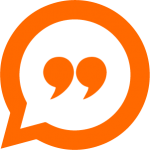 The WITT Taranaki Science and Technology Fair is absolutely blown away with the outstanding customer service, support and expertise generously provided by About Image.
We, the WITT Taranaki Science and Technology Fair Committee, were looking to enhance our website to a higher quality and professional standard for the upcoming 2022 Science Fair Competition. It didn't take long to find out that About Image was a highly reputable boutique web and graphic design agency within the Taranaki Region.
As soon as we made contact, we understood why! Jenny, their customer service superstar, was warm, encouraging and had a "relationship first" mentality, which was something we were seeking. Jenny explained that About Image would be there to support us every step of the way, and that their service would be completely tailored to our needs.
Furthermore, the WITT Taranaki Science and Technology Fair Committee were so fortunate as to receive sponsorship from About Image, again showing their heart for our local community, and their shared goal of inspiring our future scientists, innovators and inventors.
It wasn't until Jade, our amazing web designer, started to get the website ready to go live, that we truly realised what made About Image such a special company. Not only did Jade go the extra mile, but his constant positive communication and professional advice was invaluable. The initiative that he took with the tiny details, and the time he spent investigating the best designs meant that our website became one that we were so proud to present to the 60+ schools within our Taranaki region.
We cannot express in words how grateful we are to About Image, and how fortunate we are to be working with a company that cares so much about our community. We look forward to continuing to grow in our working relationship with About Image, and we can't wait to see how our website continues to evolve and grow with our fair!
About Image – Thank you, so much.
Abi Knauf
Co-Manager