Fondant Shed
I love creating Cakes, and Fondant items.
Covid19 was a time of discovering what was really important. Taking time to give time to my grandchildren, family & friends.  I didn't need to work full-time doing something I was not loving. Being in the kitchen was my HAPPY PLACE and cake decorating had been a very expensive hobby for 30 years. I loved creating cakes and especially working with fondant. Once I made the decision not to return to work and turned my passion into a business I regained my mojo overnight! I registered with NPDC and opened Fondant Shed on the 26th September 2020. The "original" idea was to create fondant flowers and items for other people to purchase and pop on their own cakes. However, once I opened I was overwhelmed by the support. Within no time I was taking classes, creating custom cakes, demonstrating to groups and telling my whirlwind story,  since then we have added;
PAINT YOUR OWN cookies have also been a hit and there are lots of themes available.
Christmas 2021 we added DIY gingerbread houses and Christmas Cookie Trees a great family project.
School Holiday classes are very popular and are always sold out quickly. I am always amazed at the young talent and the fun of seeing the younger one's revel in the creative process.
Then came the Store. My students wanted to purchase the tools and products used in the classes  I had always ordered my supplies online as there is no dedicated store for the serious decorator and to be fair it was nice that others shared my frustration. I managed to secure wholesale suppliers and the Store began. I am not a professional and I am still learning new techniques and trends. Since starting Fondant Shed I have taken two professional classes. Cake decorating is a skill and when combined with passion and LOTS OF PRACTICE you gain confidence. Teaching others the confidence to give it a go is one of the best feelings in the world once you have the basics, add a few tools and learned some tricks and you're away.
Website design & development
Self-editable CMS
SEO services
Google Analytics integration
Domain management
Web hosting
Photo slider / carousel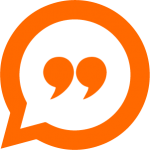 When my business became too big to manage on Facebook I knew I needed a website.
About Image was my first stop and yet again they didn't disappoint. From the initial enquiry to the finished website was so easy.  
I was also very surprised at how affordable it all was.
Within the first week of going live my business started growing in bookings and enquires.
I had a deadline to make the most of my 1st LIVE day and yet again nothing was rushed to make it.
The combined knowledge of the whole team made sure my new website had the right technology included for future growth.
Thank you all again I am thrilled with the work and the results. 
If you're thinking a website might help your business, go have a chat to the About Image team you won't be disappointed.
Jo-Anne Boys