Crowded House
At New Plymouth's Crowded House Bar and Eatery we are all about providing quality food, beverage and service in a casual, yet comfortable environment.
If you're after a quiet lunch in our cafe, a sumptuous dinner in our restaurant, a punt in the gaming room, a raucous night watching sports on our HD big screen TV's or letting your hair down at our night club – Crowdy can get the party started!
We focus on sharing good times with a colleague, mates and family while enjoying a bite to eat and drink.
You're never alone when at Crowdy, so come on down and soak up the atmosphere. We would love to see you.
Your Hosts: Doc, Kerry, Emma and the Crowdy Crew.
Website design & development
Self-editable CMS
Copywriting / web writing services
SEO services
Google Analytics integration
Domain management
Web hosting
Blog / news / posts integration
Professional photography services
Photogallery
E-Commerce - shopping cart
Photo slider / carousel
Social media integration
Custom fonts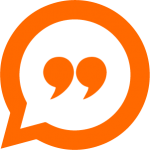 About Image has worked closely with Crowded House for many years, they created our first website and have been an integral part of upgrades since. Each time they bring new concepts and modern design to help us stand out amongst the crowd.
In the past, they also take care of all our design and print throughout all six of our establishments (Crowded House, The Mayfair, Westside Grille, Stumble Inn, Butlers Reef and KDJ Catering).
The team at About Image always fit our work in no matter how busy they are, and their products and customer service in our opinion is outstanding, we highly recommend them.
Doc Van Praagh
Owner